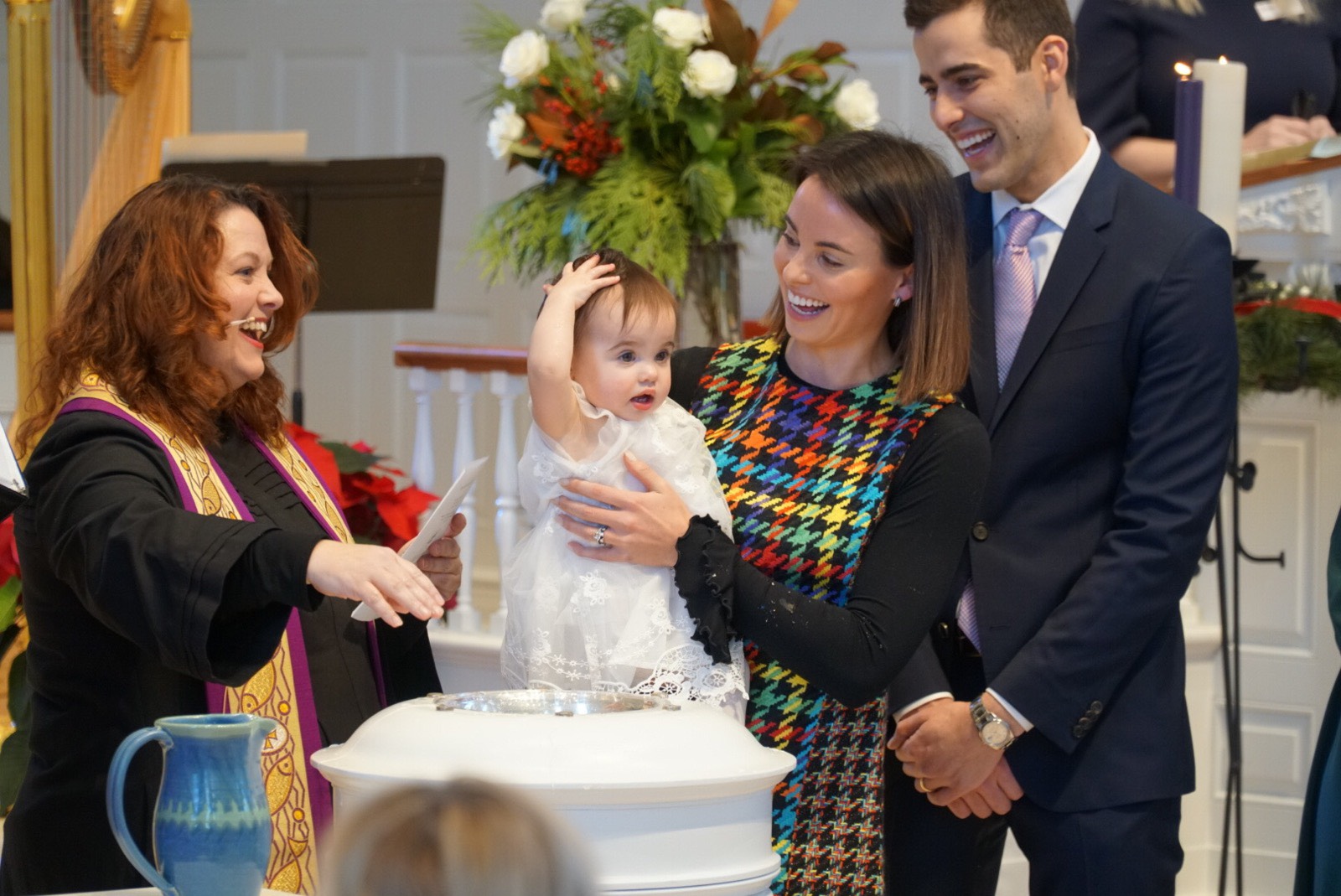 SACRAMENTS
The Sacraments of Baptism and the Lord's Supper are celebrated regularly.
Baptisms are scheduled as needed to adopt infants and adults into the family of God. In baptism we rejoice in God's gift and promise of new life, acknowledge God's claim upon us, and commit ourselves to the journey of faith. To schedule a baptism, please contact the church office at (314) 993-4771.
The Lord's Supper is generally celebrated on the first Sunday of each month at the 10:00 a.m. services, and also on Christmas Eve, Ash Wednesday, and Maundy Thursday. Additionally we celebrate communion weekly at the first service throughout Advent and Lent. In it we are reminded of God's offering of God's self to us in Jesus Christ, of Jesus' life, death, and resurrection, of the promise to us of eternal life, of the heavenly banquet when all will be together, and are formed and nurtured as the family of God.